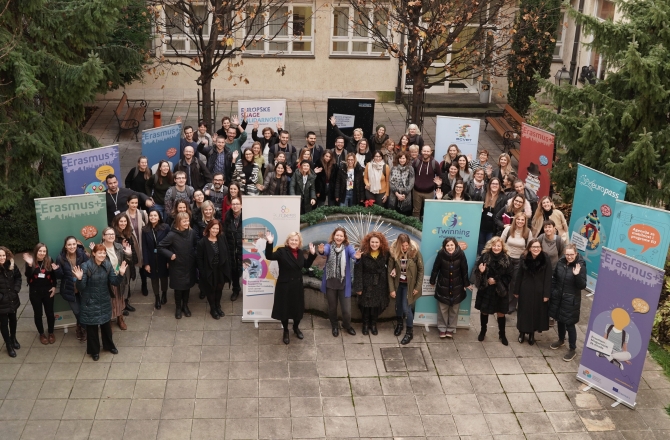 Our mission is to help citizens and organisations, through EU funds, to transform good ideas into successful projects that change society for the better. Our vision is that only through continuous learning, training and strengthening of human and democratic potential with the help of science and technology can we face the challenges of tomorrow.
We are a public institution that promotes and nationally implements decentralised activities of EU programmes and other international programmes in the fields of education and training, youth, science and sport:
Erasmus+, the EU's largest programme for education, training, youth and sport for the period 2021-2027.
The European Solidarity Corps (ESC), a programme that gives youth the opportunity to volunteer and work for the common good.
We also support the implementation of EU's Framework Programme for Research and Innovation – Horizon Europe.
The following national authorities are responsible for the strategic management of the Erasmus+ and the ESC:
Ministry of Science and Education – for the fields of science, education and training
Central State Office for Demography and Youth – for the field of youth.
Since its establishment in 2007, we have informed, promoted and educated citizens, institutions and organizations from the Republic of Croatia and encouraged and trained them for active participation in programmes for which we are competent:
we announce public calls for awarding financial support
we advise and train potential beneficiaries
we support the development of project proposals
we conduct a selection of received applications
we contract selected projects and allocate funds
we monitor the implementation of approved projects and monitor the regularity of spending allocated funds.
Our work is best illustrated by figures, particularly those we are especially proud of: almost 100 % contracted available funds for the projects on the territory of the Republic of Croatia.
4-7 December 2023 | Zagreb, Croatia
Conference on Value and Recognition of Youth Work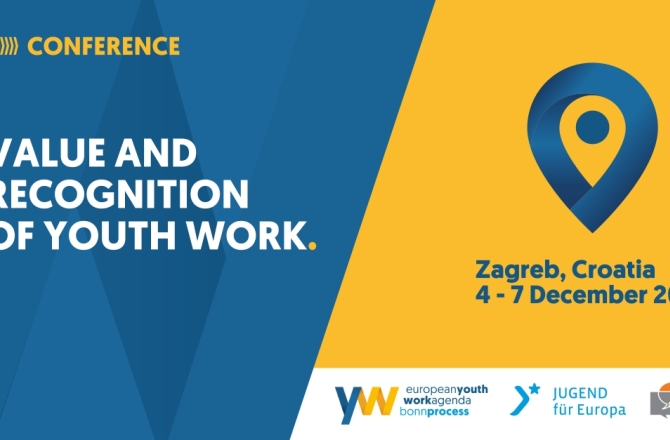 The overall aim of the conference is to contribute to creating more recognition of youth work and to provide a platform for further reflection on the different dimensions of recognition.
Marie Skłodowska-Curie Actions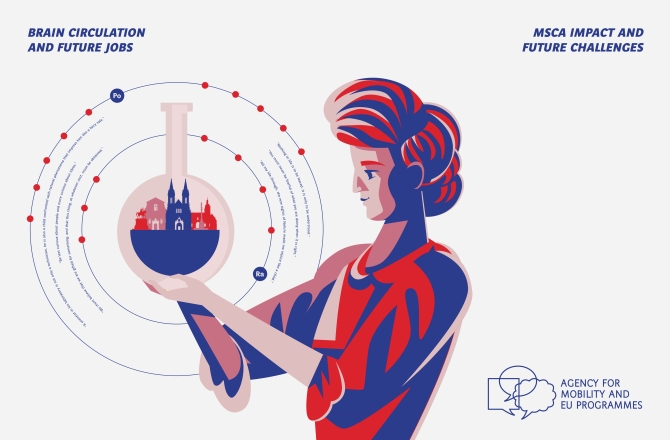 Developing talents, advancing research.
Create your own opportunities
Working hours
We receive mail on weekdays from 9 a.m. to 3 p.m.

We are also available on phone +385 (0)1 5556 498 during these periods:

Erasmus + and related networks and initiatives, European Solidarity Corps, CEEPUS, Bilateral scholarships
on weekdays from 10 a.m. to noon and from 2 p.m. to 3 p.m. (visit by prior arrangement by phone)
Exception: 10 working days before each deadline from 9 a.m. to 4 p.m.
Horizon Europe: weekdays from 9 a.m. to 4 p.m.
EURAXESS service center: weekdays from 9 a.m. to 4 p.m.

All other organizational units
On weekdays from 9 a.m. to 4 p.m.